On November 22, 2014 at 19:14:17 (UTC) an earthquake with local magnitude ML = 5.7 (INFP), Mw = 5.6 (EMSC) and Mw = 5.5 (USGS), occurred in Vrancea seismic zone, at 39km depth.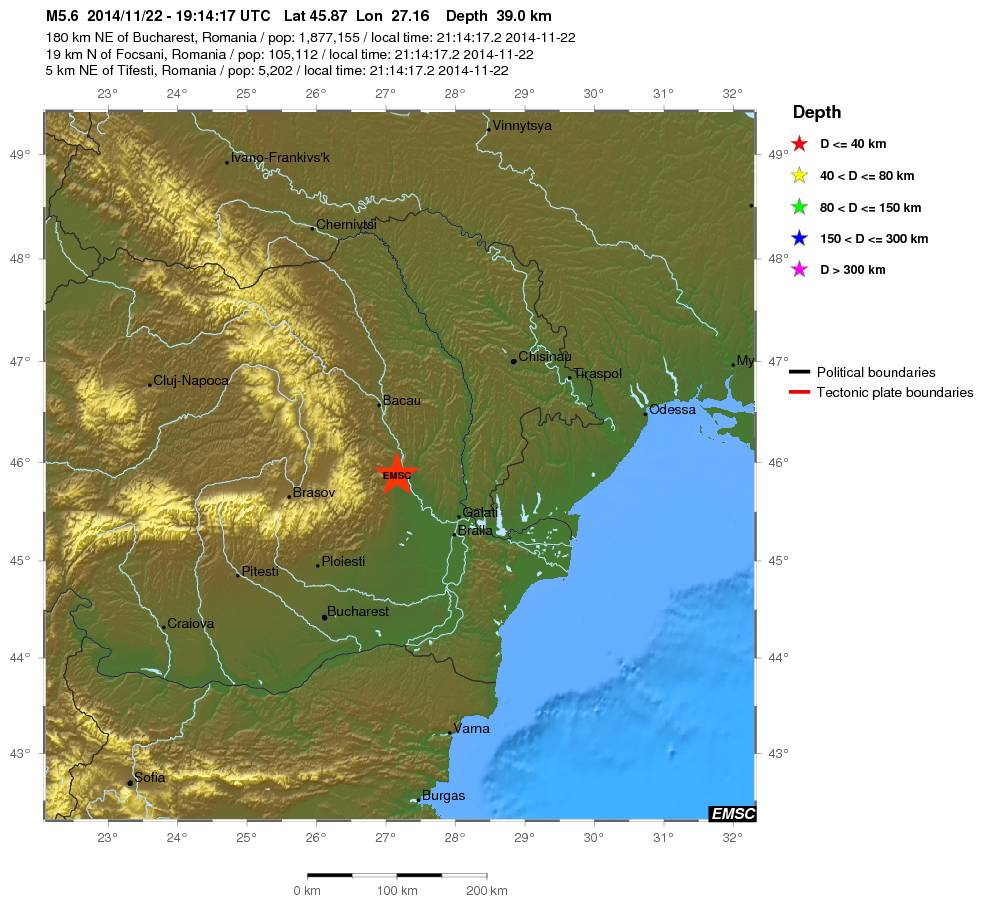 The maximum seismic intensity estimated by INFP (National Institute for Earth Physics) was VI on Mercali modified scale.
The earthquake was felt on a large part of Romania, northern part of Bulgaria, Turkey, Ukraine and Republic of Moldavia.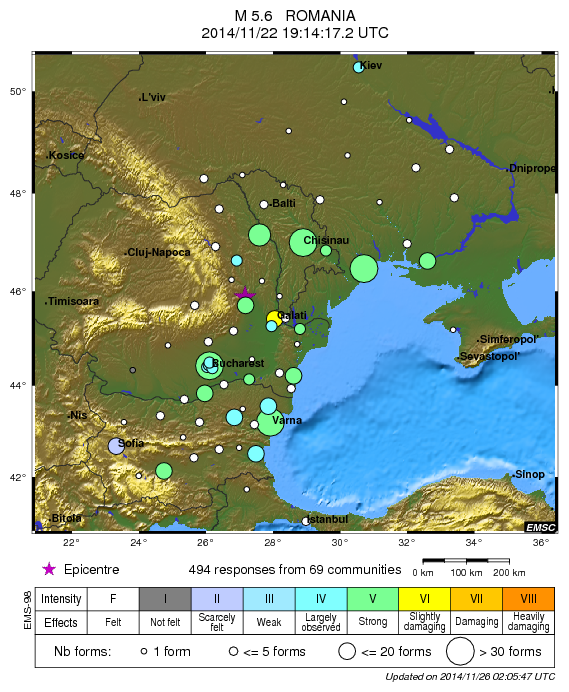 The earthquake was recorded by CERS seismic network (equipment donated by JICA through  JICA Project 2002-2008).
As an example , in the following figures are presented ground surface records from UTCB-Lacul Tei (UTC1) seismic station, Bucharest and corresponding response spectra.