The laboratory soil testing equipment consist of a Triaxial Testing Apparatus Model No. DTC-367 - Seiken Inc., which fulfills all the requirements of The Japanese Geotechnical Society (2000).
The triaxial equipment can solve the following types of problems:
static problems with strain level at 10-3 or greater (the main concern regarding the static problems is used to evaluate the degree of safety of foundations or soil structure against the failure);
dynamic problems with soils subjected to a strain levels as small as 10-6 (used to evaluate the soil strength in comparison with stresses induced by external loading and the settlement of ground or structures associated with the deformation of soils.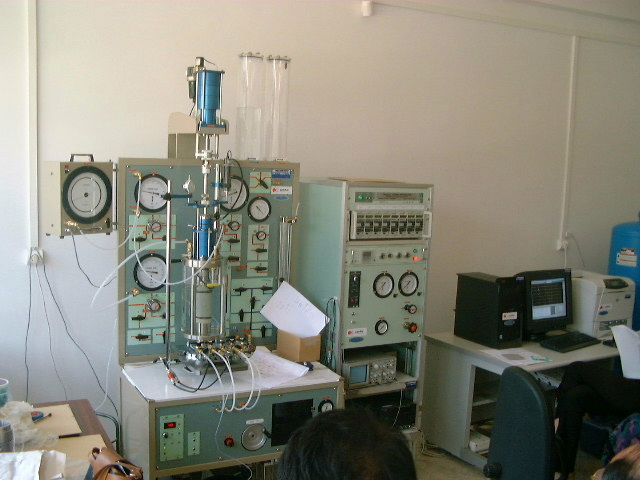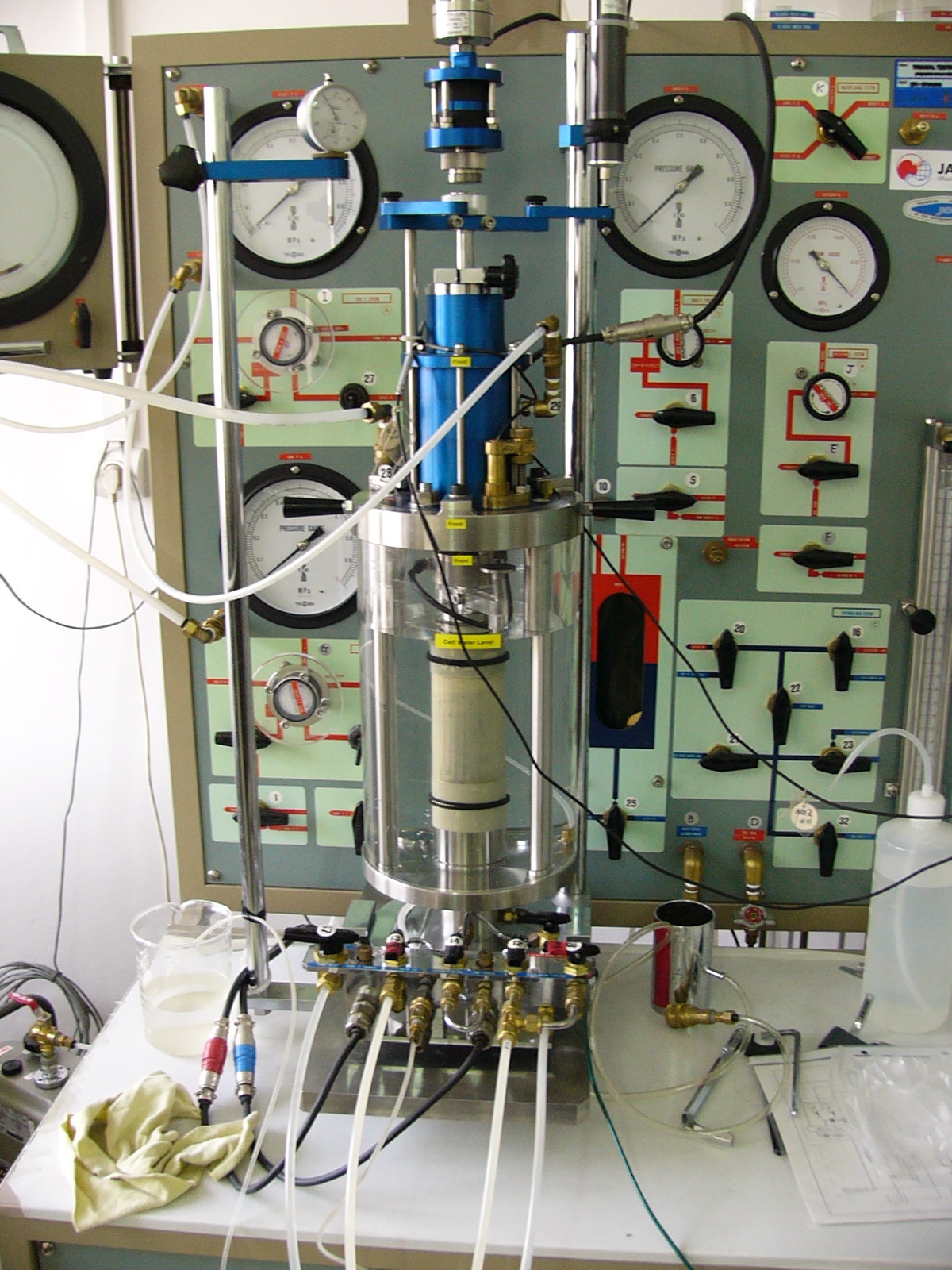 The equipment has the following specifications and components:
Triaxial Cell equipped with Water-proof and Pressure-proof Load cell 3kN

Air bushed piston of extremely small friction
Specimen Size: Diameter 50mm X 100mm
Lateral Pressure Capacity: Max. 1Mpa
Axial Loading Capacity: 5kN

Vertical Pressure Loading Unit with Air & Water Panel

Static Vertical Loading: Electric Strain Control by Mechanical jack, Capacity 5kN, (0.002 – 2 mm/min. Step-less variable type)
Dynamic Vertical Loading: Stress Control by Pneumatic bellofram cylinder, Capacity 2kN
Lateral & Back Pressure Loads: Both 0 – 1Mpa by Air regulators, Manual operation
Volume Change Apparatus: Double tube burette type 25ml
Master Gauge: Dia.200 ×1Mpa, Min. div. 1/500

Pneumatic Sine Loader

Electric-Pneumatic pressure conversion type & Loading control type
Range of Vibration: 0.001 – 2 Hz
Loading Wave: Sine wave
Setting of Load: Both Static Bias & Dynamic loading are 1000 Division, Potentiometer type
Loading Number of Times: Random Preset type with 6 Figures Digital Counter
Pneumatic Pressure Capacity: 1Mpa
Electric Power Source: AC Single phase local voltage

Transducers & Amplifier

Inner Load Cell: 2kN or 500N
Large Vertical Displacement Transducer: 25mm
Pores Water Pressure Transducer: 1Mpa
Small Vertical Displacement Transducers (gap sensors) +/- 1mm & Amplifiers
Lateral Pressure Transducer: 1Mpa
Volume Change Transducer: 25ml
Amplifier suitable for the above converter: 5ch.